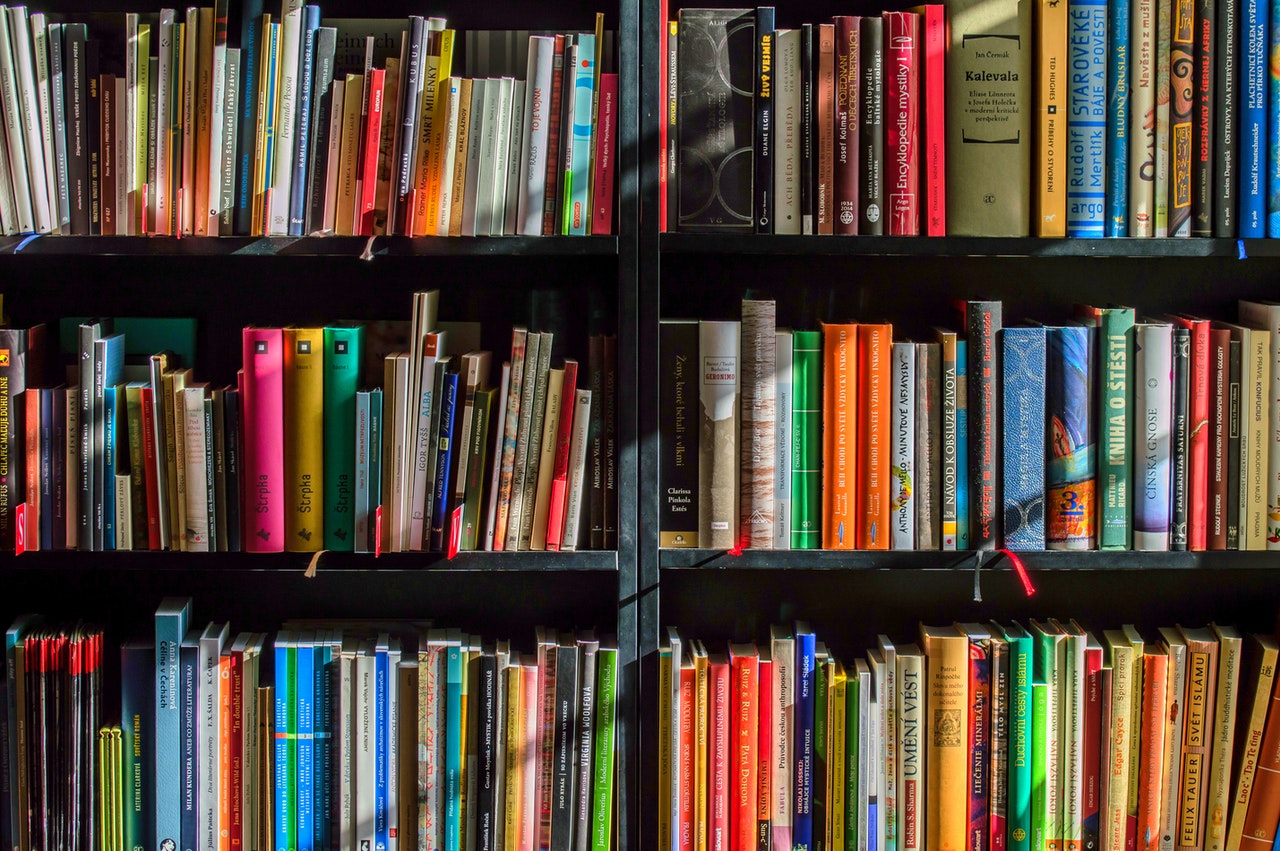 Sonal P
Fun + Focus! Qualified Teacher: 11 Plus, English to Yr11, Maths to Yr6
You can book a free 20 minute, no-commitment introduction with any of our tutors. How does this work?
Which relevant qualifications do you have?
My name is Sonal, I am a Qualified Teacher, in my 30s and have been tutoring students (children 4-18 years and adults) for over 7 years. I have provided engaging, encouraging, enjoyable lessons for over 150 students, 1-to-1 or in small groups. School teaching and tutoring combined, I have over 5000 hours teaching experience. Unfortunately, due to the ongoing challenge of managing chronic pain in my lower back and left arm, following a life-changing mountain-carting accident on holiday in Switzerland, at 19 years old, I stopped teaching in schools in March 2019. Since then, I have been a dedicated, full-time tutor. Additially, I have 2 years online tutoring experience using Zoom, which has shared screen features and an online whiteboard. As a Former Teacher of 4 years, I taught hundreds of KS2 children, 7-11 years old in Years 3, 4, 5 and 6, in London Schools and achieved my Qualified Teacher Status (QTS) at an OFSTED Outstanding School in North London. I attained my Primary PGCE (Postgraduate Certificate in Education) from UCL Institute of Education (IOE) - the Number 1 University for Education worldwide, based in London. I teach according to the National Curriculum and encourage students to be independent, resilient, confident individuals, with bright futures ahead of them, motivated to make their unique difference in the world!
What do you specialise in?
11 Plus Exams: English, Maths, Verbal and Non-Verbal Reasoning. Year 6 SATS. I also teach English from Year 3 to Year 11, including 13 Plus Exams and GCSE level (English Language only). I teach Maths from Year 3 to Year 6. Additionally, I help with school entrance/job interviews, personal statements for colleges/universities, CVs, Cover Letters, Portfolios and Interview Coaching based on Job Descriptions/Person Specifications, Years 5 to 13. Top Greater London Grammar or Independent Schools that I have prepared students for, are: 1) Henrietta Barnett School for Girls 2) Queen Elizabeth's Grammar School for Boys 3) Latymer Upper and Godolphin Latymer 4) Bexley Grammar School and Chislehurst and Sidcup Grammar School 5) Newstead Wood School for Girls 6) Kew House 7) Francis Holland School 8) Queens college 9) Merchant Taylors 10) Haberdashers' Aske's Boys' 11) St Albans Boys 12) North London Collegiate 13) Dame Alice Owen 14) Royal Russel 15) Woldingham 16) Channing School 17) Northbridge House 18) Belmont School 19) Emanuel School 20) Mill Hill School I also have over a 100 sample papers and past papers for 11 Plus and 13 Plus from Schools such as: St Edwards Oxford, Kent College, Alleyns, JAG's (James Allen's Girls School), Whitgift, Trinity Boys, Dulwich College, Royal Russel, Woldingham, St Dunstan's, Haberdashers' Aske's Boys', Merchant Taylors', City of London for Girls, St Paul's Girls, The John Lyon, Sevenoaks, Latymer Upper, King's College, Hampton Court, Eltham College, Aldenham, St Alban's, Forest, Bancroft's and many more. Additionally, I am familiar with the exam boards such as GL Assessment, CEM and ISEB (Galore Park and Pre-test Papers). We can contact also contact schools you are applying for, if I do not have those specific past papers.
When did you first start tutoring?
After 4 years as Dentistry student and 4 years as Pharmacy Technician, I started tutoring in January 2014 - Primary and Secondary School children. This was the first time I could say in my life: "I love my job!" When I was studying Dentistry one of my clinical tutors said: "If you love what you do, you will never work a day in your life." Finally, I felt this feeling, by teaching!
Tell us a bit about yourself.
For my Secondary Education, I successfully passed my Eleven Plus exam and attended a Grammar School for Girls. There, I attained 10 A* and an A for my GCSEs and 3 A grades at A-Level, in Biology, Chemistry and Maths. After my school years, I worked as a Dentistry Student for 4 years, then became a Pharmacy Technician for 4 years and moved on to be a Teacher for 4 years. I have been tutoring for 7 years, even before I was a Teacher and have been a dedicated full-time Tutor for 2 and a half years. My first career transition from the field of Dentistry to Pharmacy, was because I had a life-changing, mountain-carting accident in Switzerland, when I was just 19 years old. This left me with a significant chronic lower back pain condition, which made Dentistry no longer possible for me to manage as a career. Doing fillings, dentures, root canal treatment etc in London NHS Hospitals was a huge strain on my physical health. Therefore, I graduated with a BSc Honours in Dental Studies from King's College London, which was offered as a degree, because I passed the first 3 years with Distinctions, even though I could not finish the original 5-year Dentistry Degree, due to my accident. My next step was that I trained and worked in London NHS Hospitals as a Pharmacy Technician, because Science and Maths was my 'comfort zone'. However, it was through becoming a Private Tutor and working for 9 months as a Maths and English Tutor in a Tuition Centre for 4-14 year olds, that I discovered and developed my true calling and passion - teaching.
What is your teaching style?
Fun and focused! With a personality that is warm, friendly, adventurous and animated, I'm able to engage my students in a way that lessons are not only focused on academic progress but also interactive, exciting and enjoyable. When we enjoy ourselves we learn better, we remember what we learn and we can apply our learning dynamically, with confidence. I also have a personal approach to tutoring. I like to get to know my students - their hobbies, interests, favourite books, films etc because I place the development of a tutor-student relationship mutual trust and respect, first and foremost. Therefore I ensure I am up-to-date on any of their significant life events, as well as in-tune with any important thoughts/feelings on their mind, as this all effects learning. I believe this is a more, authentic, friendly and successful approach to education. My goal is to help them achieve their full potential, love learning and be prepared for life outside the four walls of a classroom, in line with their age and from where they are at currently, with their personal and academic development.
What is your teaching philosophy?
I base my tutoring on several pedagogical approaches ('pedagogy' is the science and art of teaching'), including a principle emphasised by the famous Professor of Education in Melbourne, Australia: John Hattie, whose research I studied on my PGCE. He found through numerous case studies, that: The most powerful single modification factor that enhances progress is feedback ~ John Hattie, top world-renowned Educator and Professor, based in Melbourne, Australia. Educational Research therefore answers the question: Why is hiring a Tutor essential, even if students go to school? Personalised feedback. This is why I tutor full-time now, because children in a classroom do not get that exclusive, one-to-one attention and feedback. Coaching and Life Skills for a Holistic Education I completed a Life Coaching course at University of Cambridge and have been a Life Coach for 8 years within local community projects for ladies. Using these skills, I also coach my tuition students to grow a motivational mindset and actively apply it, to their academic work and daily life. Therefore I am a Holistic Educator - teaching Self Development and Academic Subjects, to empower my students to thrive as positive, unique individuals. I teach my students tips, tools and techniques for: time management, goal-setting, anger/stress management and controlling emotions, confidence, developing a positive growth mindset, prioritising, problem-solving and productivity tips to avoid procrastination, questioning and communication skills.
What do students love most about your teaching style?
TESTIMONIALS - I'll let my students and their parents do the talking on this one! Kalpa, Mother of Yash in Year 5, 11+ student, 9 year old boy: Sonal prepared my son Yash for his 11+ English Exams at various private schools: Habs (Haberdashers' Aske's Boys'), Merchant Taylors and St Albans Boys. Sonal is a very warm person and my son took an instant liking to her. She would not only teach the subject in hand but also bring in relevant aspects of the broader Key Stage 2 syllabus to consolidate the learning. My son always came away learning new facts or idioms, analogies, similes. He enjoyed these aspects of the lessons the most. I would not hesitate to recommend Sonal and she has been an asset in my son being offered a place at all three schools mentioned above. Elmira, Mother of Giunel, Year 5, 11+ student, 9-year-old girl: Sonal is everything you would want from a tutor - incredibly intelligent and patient. She is an amazing tutor because she finds the balance between helping a student work things out and also letting them find the answer on their own, to make sure they get as much out of the session as possible. She explains the lessons very well and asks questions from time to time to make sure that my daughter understands the lesson properly. Sonal explains everything very clearly, step by step, making sure a student can do every part. I am very pleased with the progress my daughter is making in Maths. Sonal provides very good feedback to me as a parent, after each session. She helped my daughter gain more confidence with her Maths. This was noticed in her end of year review by her teachers. Definitely would recommend her as a Tutor!! Thank you very much Sonal!! Giunel, Daughter of Elmira, Year 5, 11+ student, 9-year-old girl: With Sonal's help, my teachers noticed a great improvement in my Maths at School and I was selected for the highest set in English. I like the way that Sonal always shows videos about the lessons, so I can understand it more. If I don't understand the lesson, she is always patient and tries to explain it in a way that I will understand. She is very kind and she calls me her "best student"! My favourite lesson with Sonal was the first lesson because she taught me how to do joined up handwriting and she taught me how to use better vocabulary. She also taught me an easier and quicker way of doing my times tables. In three words, I would describe Sonal's lessons as: very interesting, fun and effective. Sonal is my favourite tutor! George (Son of Ivana), Year 6, 11+ student, 10-year-old boy When Sonal was my Tutor, I liked it when we were learning about a topic I've never done because she explained it really well and I got on with it straight away. My last lesson with Sonal was my favourite lesson because it was a football-themed lesson and I really enjoyed it. Following on from tuition with Sonal when I was in Year 6, I've noticed that now I am in Year 8, I've improved so much in English. In three words
What is the greatest success you've had with teaching?
This year, success stories I am honoured to have been able to support my students to achieve are many. They include entries into grammar or Independent School of choice. One boy I recently tutored passed his 11+ private school entrance exam into a prestigious North London Primary School, another girl passed her 13+ private school entrance exam for a well-known Independent School in South London. Another boy, who is awaiting his English GCSE Language results, shared that he has made more progress with my teaching than through several years of schooling! This was also reflected in his comprehension and creative writing. My students often find aspects of learning in subjects they previously found so difficult, become more enjoyable and easier with my teaching! Previous years have reflected similar success. For me however, the greatest success stories are to see students who love learning and stay determined, even when they make mistakes or find work challenging – they have resilient growth mindsets!
What are your interests outside of teaching?
I'm an: Avid Reader, Enthusiastic Writer*, Motivational Speaker, Chef: 'Recipes-Experimenter' and Joyful Singer! *I especially love writing poems, as you can tell from the above - over 2000 rhyming poems written since 2016!
Teaches
| Subject | Level |
| --- | --- |
| Maths | Primary |
| English | Primary |
| English | KS3 |
| English | IB |
| English | GCSE |
| 11+ | 11+ |
Showing off Their Knowledge
Our tutors can answer one-off questions from students in our forum.
This is the best explanation I have ever found. The examples and way onomatopoeia is explained here ...

Hi Oma, Here are a few suggestions to make your writing more engaging: make it original; make it YOU...