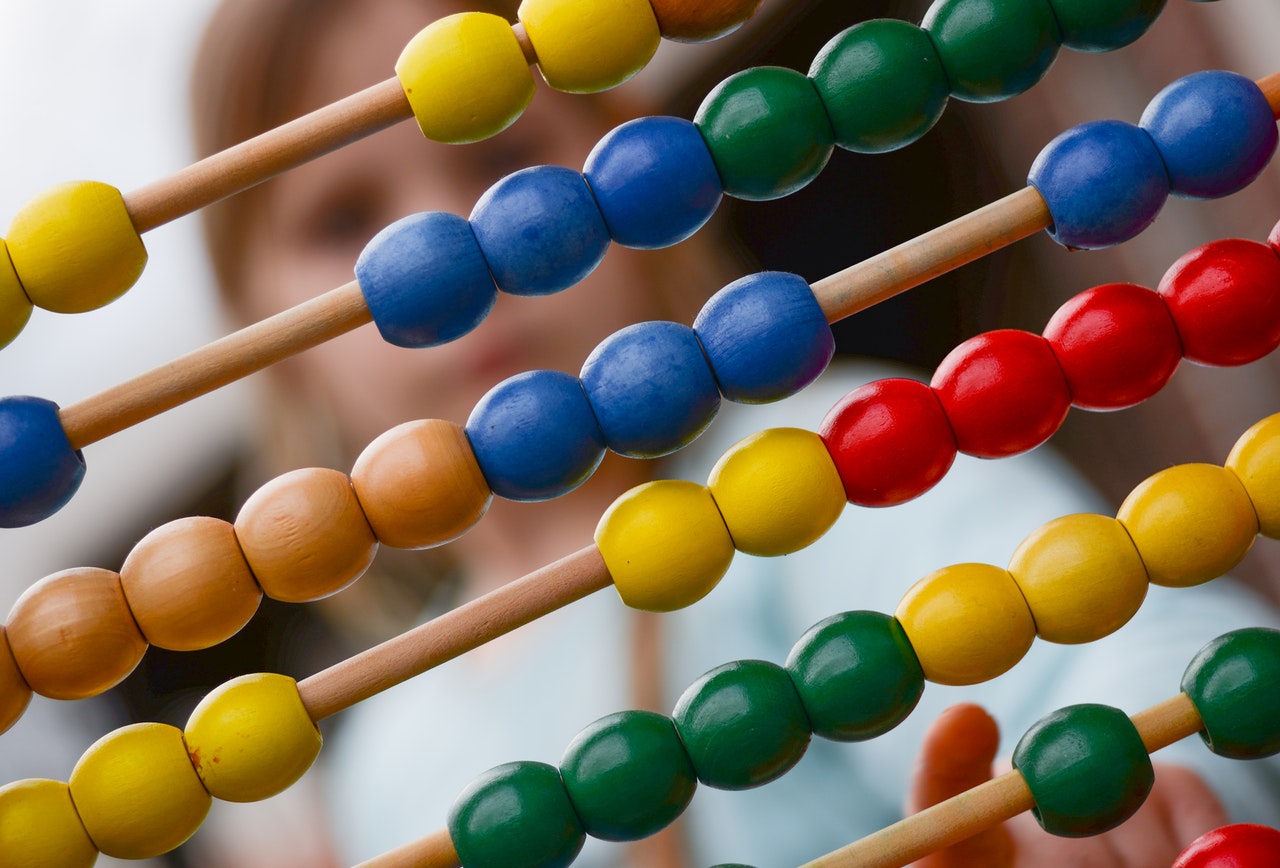 Andrea B
GCSE Maths and Computing Tutor
You can book a free 20 minute, no-commitment introduction with any of our tutors. How does this work?
Tell us a bit about yourself.
Hello, my name is Andrea and I am a qualified Maths and Computing teacher. From a very young age I always enjoyed helping my friends and classmates in school matters so later I decided to study teaching. While being at the university I worked for a language school as an English tutor where I was working with individuals and creating plans that would meet their needs. After I graduated I started to work as a Maths teacher and lately I've been focusing on Special needs. I always try to be creative in my lessons, finding as many ways as possible of explaining things or for example manipulatives that help the student to understand or remember things.
What do you specialise in?
I specialise in KS3 and GCSE Maths and KS3-GCSE Computer Science - I have a Master's degree both in Mathematics and Computer Science and last year I worked as a Maths Teacher and later supply Maths and ICT Teacher. I keep developing my skills constantly solving new puzzles and looking for inspiration on the internet. Lately I've started to focus on strategies for teaching SEN pupils.
How do your lessons usually plan out?
When I meet my student I usually spend the first lesson discussing the needs and asking questions to test the student's level. Then I tend to plan the lesson based on what we did the previous one with some revision at the beginning and then continue with the new (or required) content. I also discuss the goals with my students and build some long term plan of when and how we'll meet them.
When did you first start tutoring?
My first experience tutoring was when I studied at the university. I started to work for a language school and taught English to individuals and small groups. We had our lessons in class, online and in a variety of companies around the city. I taught different levels and each client had a bit different requirements - some wanted to focus more on conversation, some on grammar, some needed to work on a Business English,... so I was creating loads of different plans and lessons.
What do you love most about teaching your subject?
With Maths I've always loved that everything has clear rules and is connected together. Once you understand the system you don't have to remember loads of facts (as for example in History or Geography). I always love the moment when you see that something "clicked" in the students head and they understand the principle of a topic. Computer Science is very similar, I like that it allows loads of Creativity as it is a lot about solving problems and there are unlimited solutions so very often students come up with solutions that would have never crossed my mind and yet, they are still correct.
What is your teaching style?
I don't think I have one special style as I haven't been teaching for that long. It always depends what I am teaching and in what setting. In school it was always very formal but during tutoring I very often came across students that like to learn vocabulary by playing games or using nursery rhymes so in that case I would bring more games and activities in the lesson. But I always follow a "Revise -> Learn -> Practise" system in my lessons and connect the new things with those learnt previously.
What is your favourite thing about being a tutor?
I love that I can teach everyone differently. In a whole class it's hard to listen to everybody and come up with a style that would suit everyone. But in tutoring you get to know your student really well and you can accommodate your lessons to their needs and listen to them properly. It's also a great reward to hear about any achievement of your student.
What is your teaching philosophy?
I believe that anyone can learn anything. People just need different strategies, different amount of time and a good motivation.
What do students love most about your teaching style?
I think they always liked that I am patient, calm, always with a smile on my face and I understand when we have to revise something several times. They also always appreciated the creativity or when I brought something from real world or explained how they are going to use certain things in real world.
What is the greatest success you've had with teaching?
I had a student who was about to repeat an exam and we had to go through a whole year curriculum in just 6 weeks. It was very hard and very intense but she passed the exam in the end. I also have a student who I met 5 years ago and despite having a break she contacted me again to ask for a lesson as she said she really enjoys them with me.
Which relevant qualifications do you have?
I have a Master's degree in Teaching for Secondary with Subject specialism in Maths and ICT. I also hold a QTS based on these qualifications.
What inspired you to become a teacher?
I always used to help my classmates when they needed it in Maths (and sometimes other subjects). Later on my neighbour asked me to help her kids with English a bit and it turned out to be a year long tuition in the end. I found out I really enjoyed teaching others and even though I originaly wanted to work in IT I used those skills to become a Maths and ICT Teacher instead in the end.
What are your interests outside of teaching?
I love music. When I was young I played a recorder, later I started to learn to play a guitar and I love singing as well. During lockdown I started to learn to play a tin whistle as well. I also really enjoy hiking and visiting new places around the UK. During winter time I enjoy baking a lot and I also like to read a good book.
What exam boards and year groups do you teach?
As a Maths Teacher I taught KS3 - KS5. Our school worked with Edexcel. At a previous school where I was as a trainee teacher and had some Computer Science lessons we worked with OCR.
Reviews
Teaches
| Subject | Level |
| --- | --- |
| Maths | Primary |
| Maths | KS3 |
| Maths | GCSE |
| Computing | KS3 |
| Computing | GCSE |
Showing off Their Knowledge
Our tutors can answer one-off questions from students in our forum.
0.57 / 1.20 x 100 = 47.6...