Top 5 tips on how to stay motivated when working from home and smash that to-do list
There's no doubt that working from home remotely is even more challenging during covid-19! There are the added distractions from other family members as well as the pandemic stress! We've created the ultimate guide on how to stay motivated and how to smash that to-do list!
1. Create a schedule
Without a structured day, prepare for a period of procrastination. Without a schedule, you tend to start shifting those workdays later and later and your work hours get delayed into the evenings. Those 'few minutes' that you spend figuring out what to do suddenly turn to lost hours and even though you feel so tired, you've done nothing productive.
Can you relate?
Before you even start working, make sure you know what your priorities are for the day, how long you think it will take you to get everything done, and what you will work on if you have extra time.
Some useful tips that you could consider are:
Do the highest priority tasks first
Plan your day around your natural cycles—do the hardest work when you have the most energy throughout the day
Plan rewards and breaks throughout the day allowing you to feel refreshed
2. Set Ground Rules with the people in your space
Be strict with yourself and those around you! Sometimes it can be difficult with the dog barking expecting you to play, or family members not understanding that you are doing work, so be clear with those around you. Just because you're at home and can let workmen into the house or take care of pets doesn't mean other family members should assume you will always do it. Be sure to stick to your work schedule and then reward yourself on your breaks or others around you by spending time with them. In the same way that you set your work hours, schedule, communicate and plan when you will not be available to do certain tasks. It's essential to give yourself time for home life when you need it too but If you feel taken advantage of just because you are now at home; your productivity and mental health may suffer.
3. Forget the PJ's
No doubt working from home gives some of us that element of comfortability, but honestly forget the PJ's!
Even if you have no meetings planned it's important to dress for success. Shower! Brush your teeth! We all know the saying, "look good, feel good". Find a comfortable fit that won't make you feel sluggish or sleepy throughout the day. By doing this you'll be creating an office-like environment at home which could help boost your productivity.
4. Stay in the loop
One of the best parts of going into the office is the ability to collaborate with your team, share ideas and help each other grow. Just because you're working from home doesn't mean you should lose out on this opportunity. Check-in with an email or organise regular team meetings and stay in the loop of what everyone's up to. You may be able to help motivate some team members who need that extra push from you. Make sure you keep up at least a few times a week and encourage your coworkers to do the same.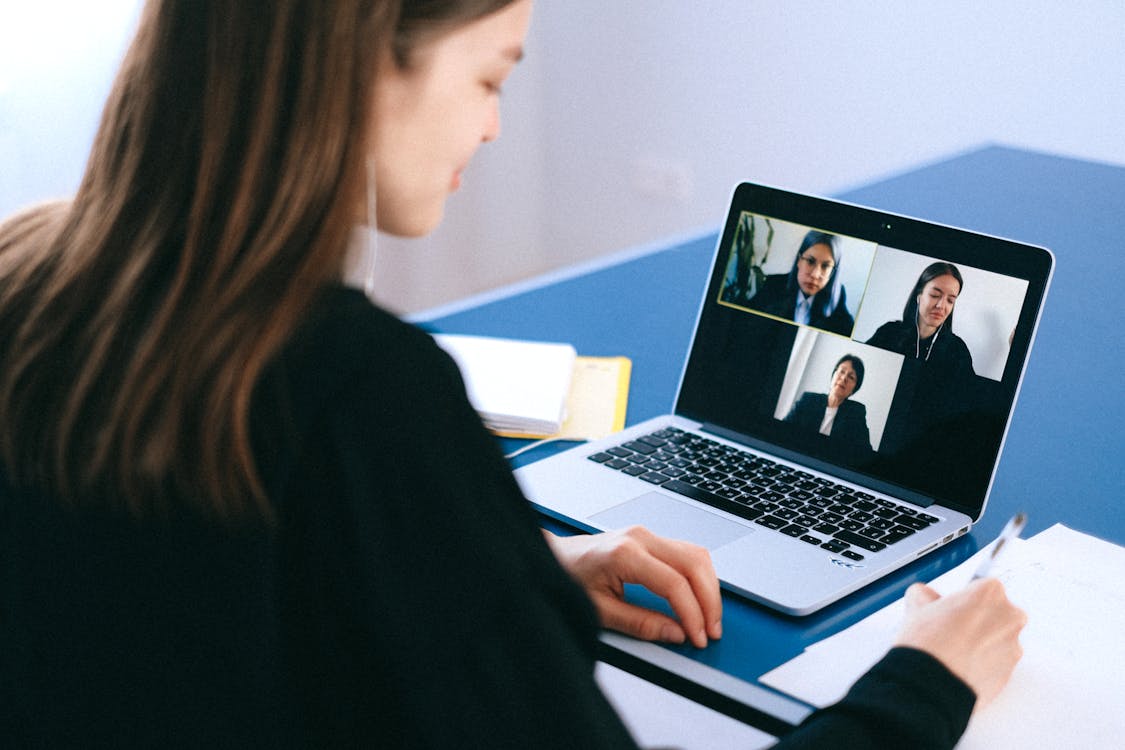 5. Don't hesitate to ask for what you require
It can be challenging working from home when you don't necessarily have a suitable setup or equipment. Don't be afraid to ask for it, if you work for a company they should be supportive in this as you need to get the work done for them. Ask for what you need to get your job done comfortably, including the right monitor, keyboard, mouse, chair, printer, software and so forth. Organisations that are accustomed to remote employees often have a budget for home office equipment. Ask for what you need within reason! You could be working from home for weeks on end so you should be comfortable, but ordering a new office chair and desk might be asking too much. Consider a mouse and keyboard, plus a back-supporting cushion instead. The more comfortable and professional your working space is, you're bound to smash that to-do list!
Shifting your work environment to your home can be challenging in this current climate, but with a few simple changes to your routine, space and mindset you'll find you can still have a productive workday. Find what works for you and your family by trying out some of the working from home tips above, we hope that they help!